According to the Children's Society, the happiness and wellbeing of children in the UK has been in decline for a decade. Parents are naturally concerned.
This online course – Discover Musical Wellbeing – will empower young people to look after themselves both in their music-making and beyond. The course is based on the principles of the Alexander Technique which is used by music conservatoires worldwide to promote the mental and physical health of their students.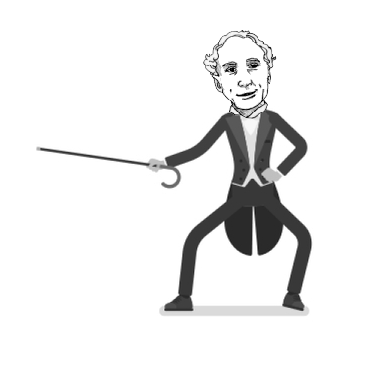 Fun and engaging activities will help your child:
avoid aches and pains when playing
deal with stress, anxiety and stage fright
discover principles of natural movement
explore efficient learning and practice techniques
Why not watch my short introduction to the course below?
Practicalities
The course is suitable for young musicians (violin, cello or piano) age 11-18 of any standard. It takes place over three days between Mon 26th and Wed 28th Oct 2020 during the October half-term.
The course consists of three 90 min group sessions over three consecutive days (4.5 hours total) at different times depending on your child's instrument. Times (GMT) are as follows:
young violinists: 0930 – 1100
young cellists: 1130 – 1300
young pianists: 1400 – 1530
The different group sessions are tailor-made to the challenges of each instrument. No prior experience of the Alexander Technique is required.
Learning will take place over the Zoom online platform. All instructional materials will be available to students at the end of the course.
Fees
Early bird rate: only £50 before 30 September 2020!
After that, the cost increases to £60.
Application and payment
To secure a place for your child, please complete the short form below. Terms and Conditions for the course are included below the form, as well as further information about me. If you have any queries at all, please email info@bristolalexanderstudio.co.uk or call 07970 549 868.
Terms and conditions
Proof of purchase. Your email receipt from Paypal is proof that your child has a place on the course.
Email contact. Full details of the course will be sent to your email address at least one week before the course starts, including Zoom log-in information. Please check your spam folder and add info@bristolalexanderstudio.co.uk to your address book.
Cancellation requests. If you request cancellation at least 14 days before the course starts, your course fee will be refunded in full. If you request cancellation fewer than 14 days before the course starts, or after the course has started, no refund of the course fee will be given. Please contact info@bristolalexanderstudio.co.uk if you wish to cancel.
Course delivery method. The course will be delivered via the Zoom online learning platform (https://zoom.us/), for which an invite link will be sent beforehand. It is not necessary to create a Zoom account to participate in Zoom meetings.
Technical failures. I cannot be held responsible for part or all of a course being missed due to technical failures with your computer equipment or internet connection. I am also not responsible for the running of the Zoom website. I therefore cannot guarantee that Zoom will provide a continuous, prompt, secure or error-free service, and assume no responsibility, and shall not be liable for, any damages to or viruses that may affect your computer equipment or other property arising from participation in my courses.
Course cancellation. In the unlikely event that I need to cancel all or part of the course due to equipment failure, problems with the Zoom technology or some other personal reason, participants will be offered the opportunity to complete the course on another occasion or a full or partial refund.
Force Majeure. In the event of 'force majeure', such as fire, flooding, infectious diseases and other events outside my reasonable control, no refund will be given except at my discretion in exceptional circumstances.
Zoom online class policy and guidelines.

Classes must only be accessed by a device in a communal family space.
Classes must be supervised by an adult.
Zoom meeting IDs and passwords must not be shared with or used by anyone except course participants.
Recording, photography or screenshots of the Zoom class are forbidden without prior permission.
Participants must only use their first name or an appropriate nickname on screen.
On entering the meeting, participants must validate their identity via video. If the participant does not wish to be visible during the class, they can then choose to turn off their video.
Participants should aim to log on to the meeting at least 5 minutes ahead of time. The meeting will be locked 5 minutes after it has begun, and unfortunately new participants will not be permitted entry after that time.
Some Zoom functions will be disabled for participants; for example screen record, chat and screen share.
Participants are expected to behave respectfully during classes, and background noise should be kept to a minimum. I reserve the right to remove a student from the course if I have judged their standard of conduct to be unsatisfactory. In this case, no refund will be given.
About me
I run the Alexander Technique programme at Junior Trinity conservatoire and have over a decade's experience working with young people in music conservatoires and secondary schools in the UK. I am fully DBS checked.
You can read more about me here.