I'm a first-time father and the challenge of looking after my 12-week-old tests my Alexander Technique training on a daily basis. The Technique helps me look after myself when picking him up and carrying him, and helps me maintain emotional balance too. We've decided not to use a pushchair at all, and so are discovering the myriad ways you can carry a baby, such as with the Hana wrap.
Looking after a newborn tests your coordination in a multitude of ways. The important thing to realise is that there are both good ways and poor ways to adapt – and the Alexander Technique shows you how. For one thing, just holding a baby changes your centre of mass and your postural system will need to adapt to that in a healthy way. Picking up and putting down a baby needs extra care so that you can maintain your best coordination as you do so. For example, raising and lowering a baby into a crib is best done by using your powerful leg muscles, allowing your back to lengthen and letting your head balance lightly on top of your spine.
Breastfeeding poses many challenges for new mothers, and unconscious habits such as lifting up the shoulders or hunching can really get in the way, draining your energy and causing you aches and pains. Nicola Hanefield is currently doing some research into 'maternal care in the post-partum with the Alexander Technique', so if you have a baby between 4 and 13 months old, you might be interested in participating. Here is a still from one of her videos: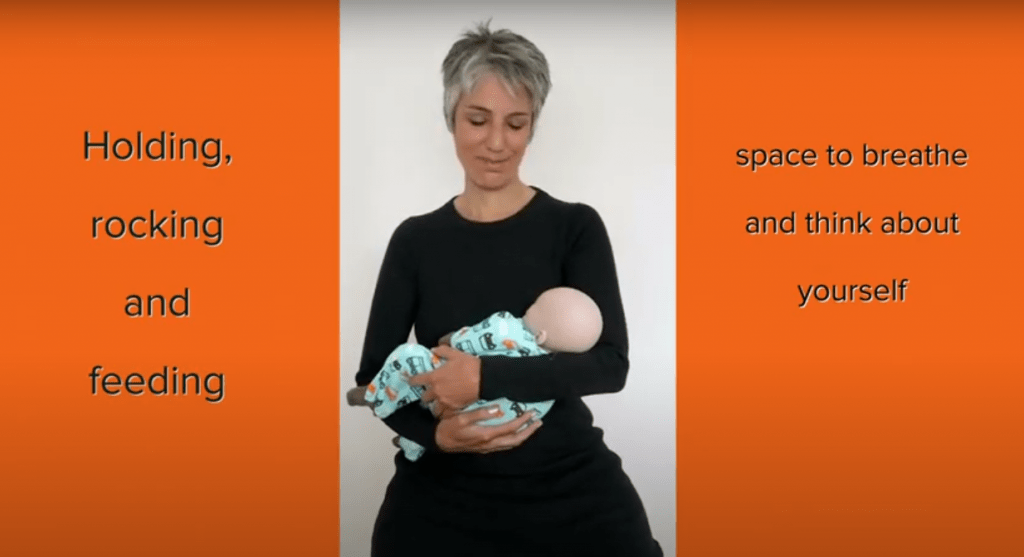 You can learn more about her research and benefit from the instructional videos for mothers she has both created and collated here.